SikSeekers' Project for Yoo Ah In's New Drama 'Jang Ok Jung Lives in Love' Report
Hi SikSeekers~
Have all you seen pictures of Ah In at the press conference?  Doesn't he look lovely? 🙂
If you would like to see more pics of our King, please visit our JOJ Lives in Love Press Conference Album~
For this project, SikSeekLand joined force with AINZone (Ah In fans in Daum Cafe), Ainbaragi (Ah In fans in Naver), and Japanese Fans to raise as much money as we can to contribute the rice donation on behalf of Ah In.  Our intention is to do what we can on behalf of Ah In and help those people who are less fortunate.
With all the fund that were collected, a total of 2.6 tons of rice donation for Dreamy Foundation were ordered. LED banners, flowers, and obeze were prepared for each fandom at the press conference!  Cheering and supporting words for Ah In were written on all the ribbons~
Our banners also got attention from SBS, they tweeted this photo on the press conference day~
(source: @SBSNOW on twitter)
We also got covered by Jang Ok Jung Official Blog with this nice photo!
"Yoo Ah In SikSeekLand" is also mentioned in Korean article News Wire~
News Wire: "The Dreame rice wreaths are all presented and full packed at the venue of the press conference in Goyang Janghang-dong KINTEX Preamble Hotel. About 1 pm a total 2.6 tons of rice wreaths arrived on behalf of Yoo Ah In's fansclubs: AINBARAGI, AINZONE, YOO AH IN SIKSEEKLAND, and JAPANESE fans."
Our banner also shows up in several Korean articles such as~
And WowTV Korea
Some blogs posted our banner photos as well such as~
TVCaster
And there's a review from Lohas62 blog that you can check as well.
Dreame Foundation presents the video of all the rice wreaths sent to Yoo Ah In  on the press conference day, and we can see our banner there too!
Dreame Foundation writes a gratitude post to Yoo Ah In fans from DC, Sikseekland, Japan Fans, Ainsunflower/Ainbaragi and Ainzone for donating a 2.6 ton rice wreath for Yoo Ah In's new drama, and the rice will feed 27,000 people in need!).
Check out Dreame website to see more photos of Sikseekland banner!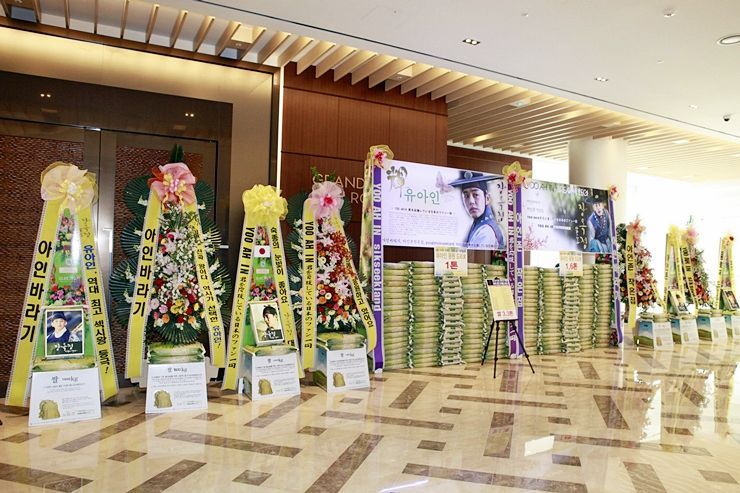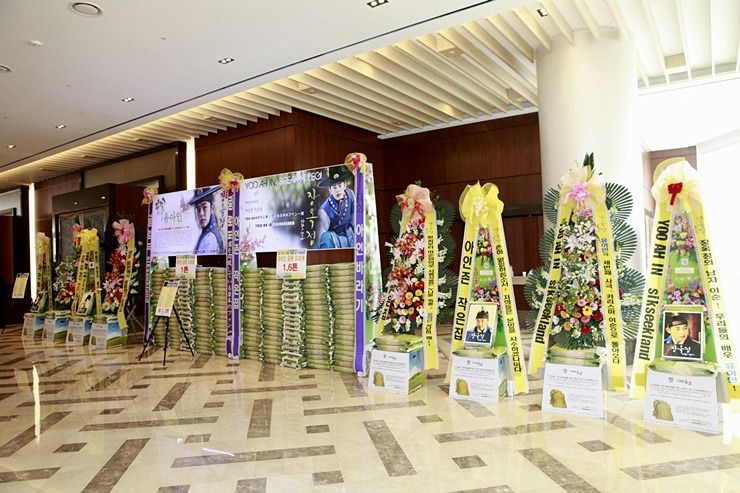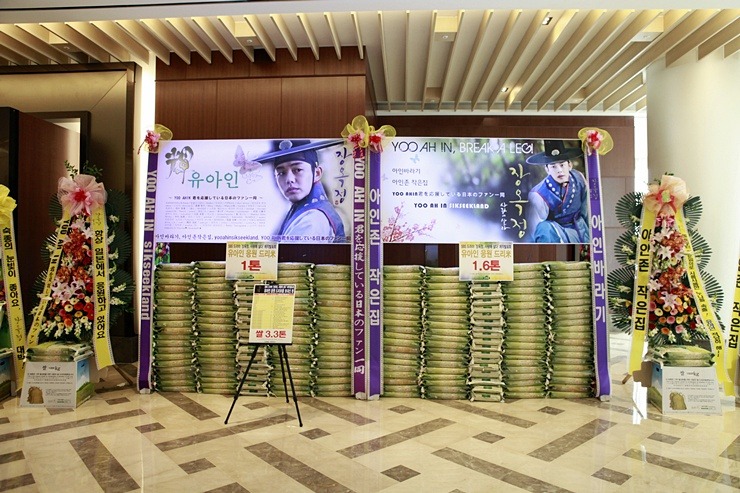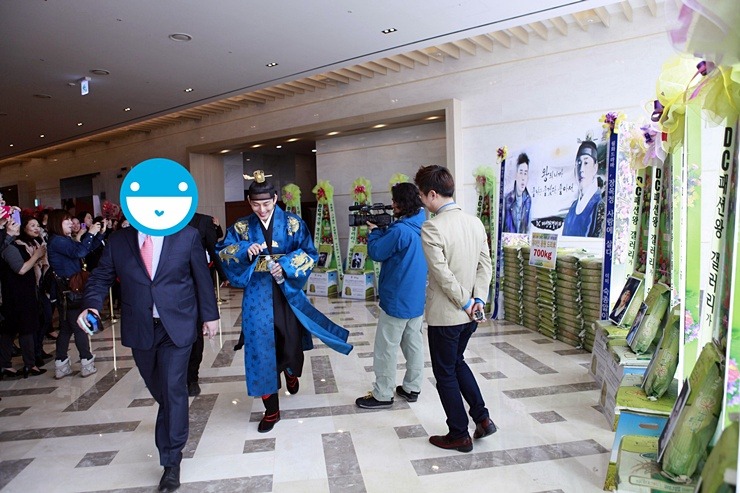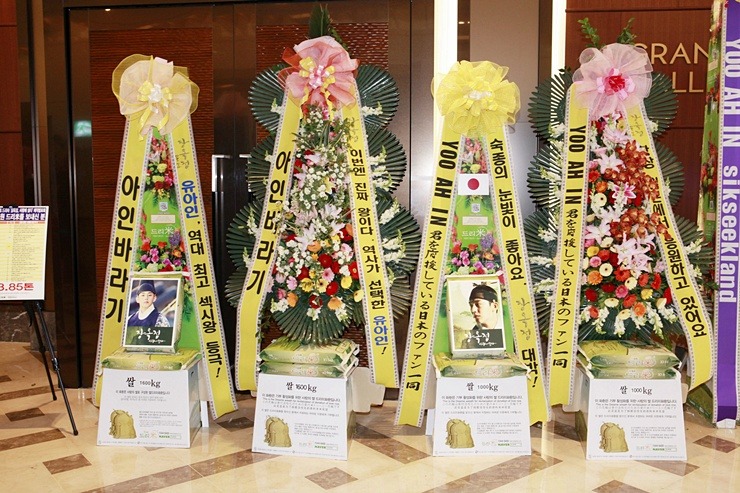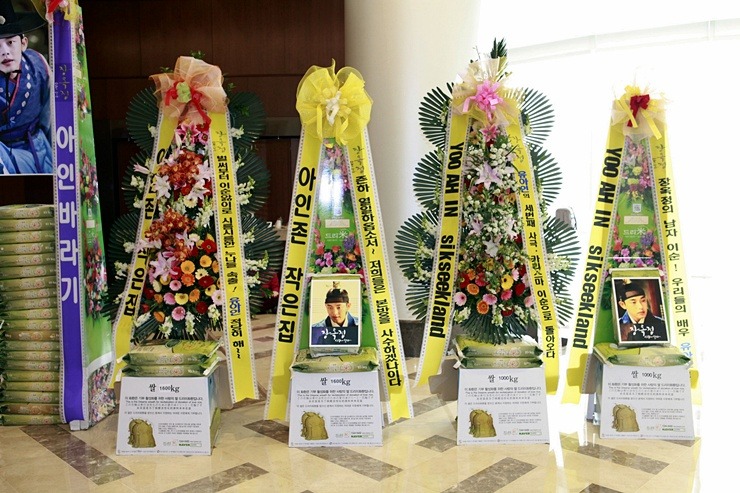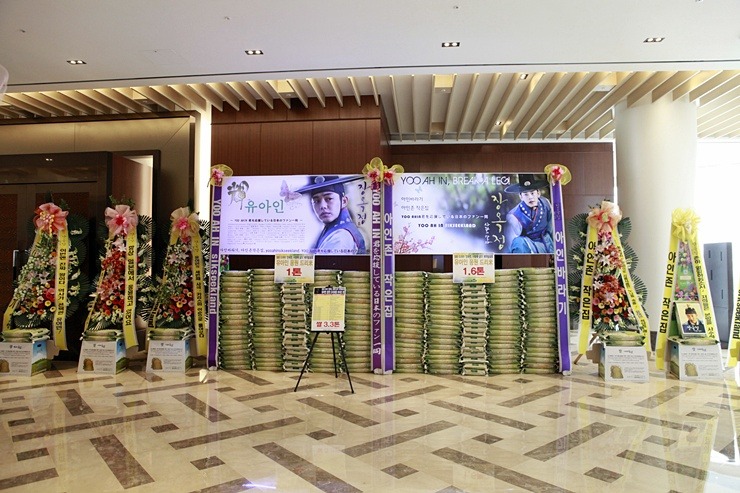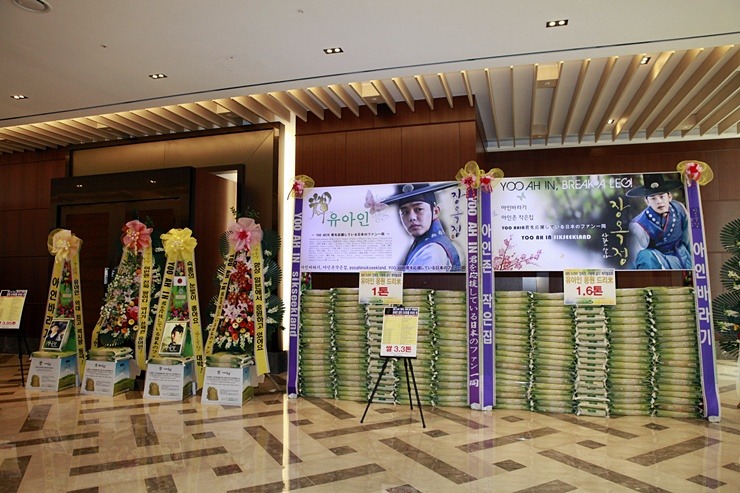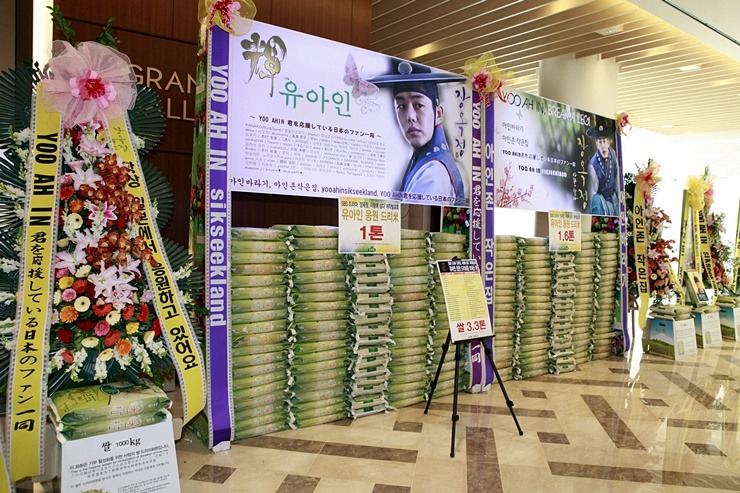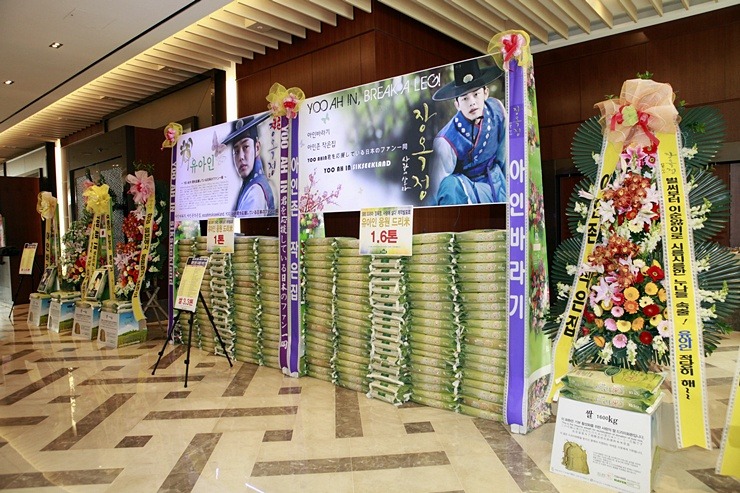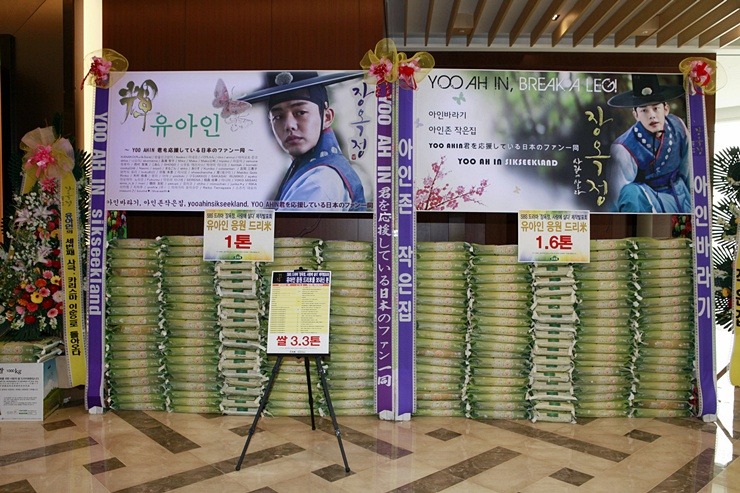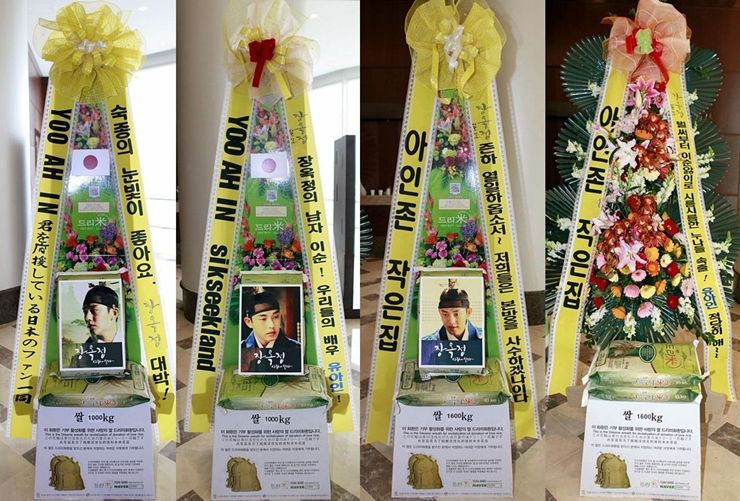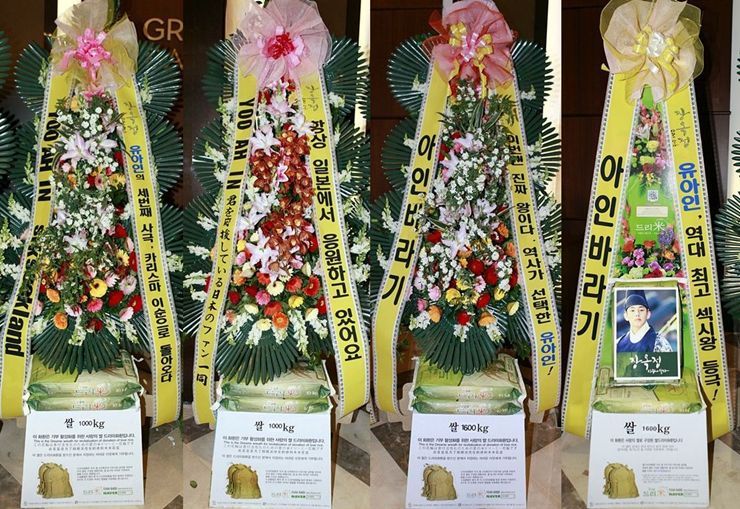 A total of 65 SikSeekers from Indonesia, Japan, Malaysia, Philippines, Singapore, Thailand, UK, and US participated and raised almost $2000 for this project!!  Thank you all~  I am sure Ah In felt the love from all of us too!! (He has thanked his fans in Jang Ok Jung press conference, you can read HERE)
Below is the list of our lovely key coordinators from each region.  Without your help, we would not be able to carry this project out so nicely.  Thank you~
Indonesia: @Sweetgodzilla and @iGybyGy
Japan: @kuku8122, @cooky0248, @mimochan807, @kanonjeje, @kayorin08 and @zess1012
Malaysia & Singapore: @witty_wida, @AshaSummer and @mochimochila 
Philippines: @kitsuneMD and @AshaSummer 
Thailand: @bluesherbet_  and @staywithringo
A special thank to @Furbabe who designed a beautiful banner that represented all four fandoms at the press conference!  Since the drama title changed back to the old one (Jang Ok Jung Lives in Love) in the last minute, our friends in Korea had to make the change and also retouched on the banner we sent~  And you all saw the final product at the press conference!  Here is a closer look at that beautiful banner~
In addition, all this would not take place if I don't have my dear friend, AncientKingdom nim's help!!  Since we were working with three other groups, necessary modifications and communications were taking place along the way.  While our general idea and the intention of the project did not change, certain aspects of the project had to be modified.  We also present all our participating SikSeekers' names to Ah In with a framed fanart designed by @Sweetgodzilla and prepared by AncientKingdom nim.  The framed fanart was delivered to Ah In personally!  
It is great to see our hard work being paid off at the end!  And now, let's look forward to every Monday and Tuesday nights for Ah In's drama.  And I think it is fair for me to say that we are all proud of Ah In and we are also proud to be in the SikSeekLand's family!  🙂
If any of you did not have a chance to participate with us this time, please keep your eyes on us and we are, in fact, planning our next project already!!  Fighting, SikSeekers!!