Yoo Ah In Twitter Update & Its Translations [2013.05.11 ~ 2013.05.12]
It's nice to see that with the drama keeps rolling on, our hwangjanim still has time to go online and tweet some nice stuffs 🙂
On 11th March, 11.35pm KST, Yoo Ah In retweeted a fan video link that was tweeted by his manager @forever4850. Yoo Ah In indicated that he liked this short fanvid.
The fanvid attracts interest because it's Lee Soon VS Moon Jae Shin the Prince And The Pauper style! Wish he would get this kind of script someday.
Now let's watch the mashup fanvid~ original title: "유아인에게 쌍둥이 형제가?" ("Yoo Ah In's Twin Brother?")
The next day, 12th May, 14.51pm KST, Yoo Ah In went online again and tweeted two nice photos. The photos are from DC YAI Gallery Snack Project to support Jang Ok Jung drama. Yoo Ah In's fans from DC Gallery sent a truck of snacks to all Jang Ok Jung's crews that day along with a cheering banner & a menu board. Yoo Ah In commented on this project. It's his way of saying thank you. Cool!
And these are some photos taken by DC YAI Gallery who sent their snack project to Yoo Ah In and Jang Ok Jung drama crews.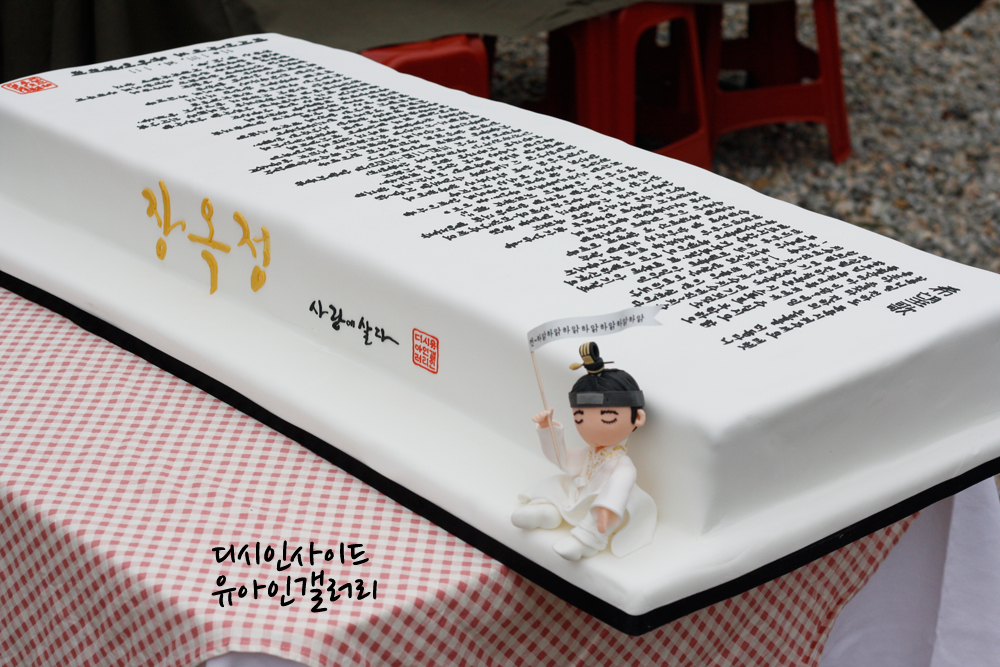 Lee Sang-yeob aka Dongpyeong-goon!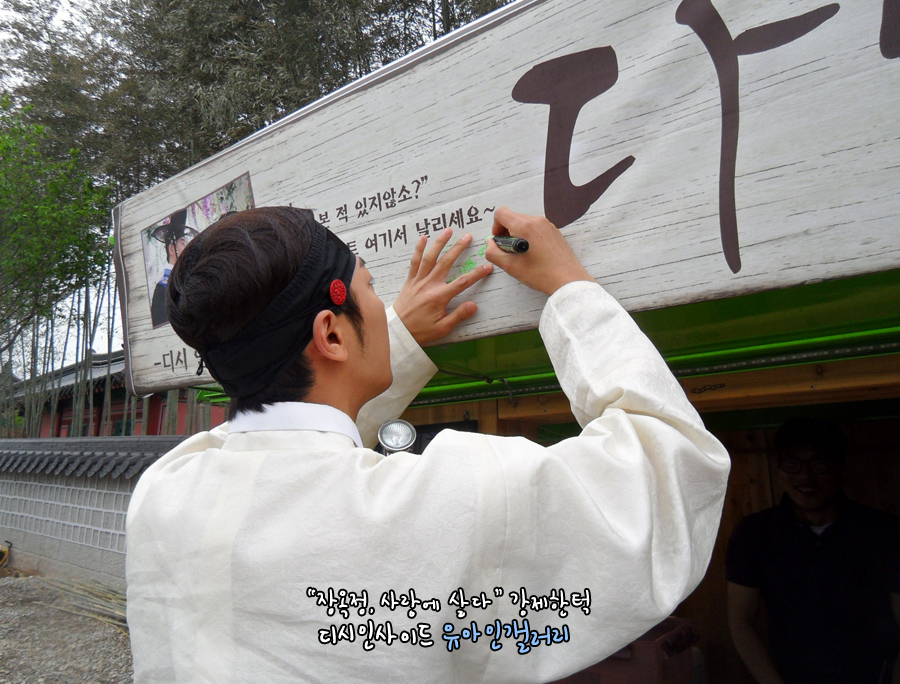 And Yoo Ah In's sexy back! lol
All photos credit: DC [1], [2] and Yoo Ah In's twitter account @seeksik