Yoo Ah In News Bits: Film Casting, Facial Hair, Selfie Spree, Live Talkshow, And More
Here is the news bits for July-August edition.
Picking up where we left, Yoo Ah In kept himself super busy with Studio Concrete these past two months, from the upcoming t-shirt design project called "Aerospace", to being the "host" of the live talkshow with some psychedelic artists. In the middle of that, some interesting news came out as well. Let's check them out.
On July 25, news broke that critically acclaimed writer-director Lee Chang Dong (Poetry, Secret Sunshine, Oasis, Peppermint Candy) was gearing up for his first film in seven years since 2010's award-winning "Poetry", and there was early talk of Kang Dong Won and Yoo Ah In being courted for the leading roles.
The new film, called "Burning", will be about the intertwined lives of one woman, a chaebol man, and a deliveryman. Director Lee stated that he was still completing script work, and has met with the two actors about the project, but it was still too early to say that the film was in the casting stage.
The film plans to start shooting in November, and my big question is how Yoo Ah In would squeeze this movie in before army duty. He's due to enlist this year, which means that he could technically shoot a movie in November-December and then go to army? That seems nuts, but then again, I don't know that he would pass up a chance to do a movie with Lee Chang-dong.

So true! Lee Chang Dong won the Best Director award at the 2002 Venice Film Festival and the Best Screenplay award at the 2010 Cannes Film Festival; he has also been nominated for the Golden Lion and the Palme d'Or. Lee served as South Korea's Minister of Culture and Tourism from 2003 to 2004. Who wouldn't want to work with him?
However, Director Lee's representative-slash-brother and producer Lee Jun Dong quickly dismissed the casting news. "We don't know why reporters are writing articles about casting Kang Dong Won and Yoo Ah In, when the scenario is not even finished yet. Right now the director is still writing his new work just like his earlier works [the director is known for taking long time to finish his work]. Decisions will be made after he finishes writing the scenario. Please refrain from reporting hastily on the matter," said Rep Lee.
The production company also stated, "It's difficult to comment on the crank-in date, because the script hasn't finished yet. It's true director Lee had met with Kang Dong Won and Yoo Ah In, but they just shared stories about their work. So, nothing is confirmed yet."
Dayum! This supposed to be the golden and once in a lifetime chance for Yoo Ah In. I just hope that Lee Chang Don will save his brilliant work for Yoo Ah In after he finishes his active duty. Fingers crossed. Prays hard.

After sending some food trucks to his hoobae Yoon Kyun Sang, Yoo Ah In sent his support to Song Joong Ki, Hwang Jung Min and director Ryu Seung Wan for their new film 'Battleship Island' on July 27. While Hwang Jung Min and Ryu Seung Wan became his acquaintance through the box office crime-flick "Veteran", his friendship with Joong Ki rekindled after the latter dispatched from the army last year.
Yoo Ah In's thoughtful gesture was exposed through Coffee Pong's official Instagram with a picture of the coffee/dessert cart the actor prepared for 'Battleship Island's crew. The caption under the picture reads, "Support for 'Battleship's staff, actors, and the director. Yoo Ah In has called on 'Coffee Pong' for the [Battleship Island's] staff, actors, and director who are suffering this heat wave!!"
The picture shows a picture of the cart which sports a banner emblazoned with the words, "Here's to the safe completion of 'Battleship Island~!" Awn!

Good news for you living in Down Under! Yoo Ah In's films "Veteran", "TheThrone" (Sado) and "Like For Likes" will be screening in the 7th Korean Film Festival in Australia (KFFIA) from Aug 10 to Sep 25. Schedules and tickets information is available here:
http://www.koffia.com.au/portfolio-posts/the-throne/
http://www.koffia.com.au/portfolio-posts/veteran/
http://www.koffia.com.au/portfolio-posts/like-for-likes/
Meanwhile, CIVA's Lee Soo Min proposes Yoo Ah In to be her virtual hubby in "We Got Married" program 😀
CIVA's Lee Soo Min sent a love call to Yoo Ah In.
On the August 2 episode of MBC′s Video Star, Lee Soo Min appeared as a guest. Lee Soo Min recently gained attention after appearing on The God of Music 2. Lee Soo Min is the center and the comedic member of CIVA, which is the project group that was established through The God of Music 2.
On this day, Lee Soo Min opens up about her wish to appear in more variety programs, such as 'Running Man' and 'We Got Married'. After revealing her desire of varieties, she sent a video message to Yoo Ah In.
She opens her speech by saying, "Ah In-ssi, today I'm putting an effort to wear a calm floral dress. Would you like to be in 'We Got Married' with me for once?", which causes laughter. Keep hoping, gurl!
August 3rd, Yoo Ah In's artist team from Studio Concrete broadcast the Synthesized Subliminals Live Performance via Studio Concrete Youtube channel.
Members of five electric musicians (dGuru, Hojun Song, Graye, Changhee Damirat, Soolee), a poet (Eugene Mok) and one commoner (Jiwon Vark) performed a joint concert for 480 minutes. In order to eliminate all the distractions with the intention of having an artistic performance on air live, the concert was closed to the public. If you like psychedelic music, this one could be your cup of tea~
https://www.youtube.com/watch?v=peyK1A_Cfyg
https://www.youtube.com/watch?v=dLDyvFGFEo4
At the same day, Japan news outlet reported that "Six Flying Dragons" will be released in a DVD in Japan on November 2nd with title "Roots of The Throne". How lucky!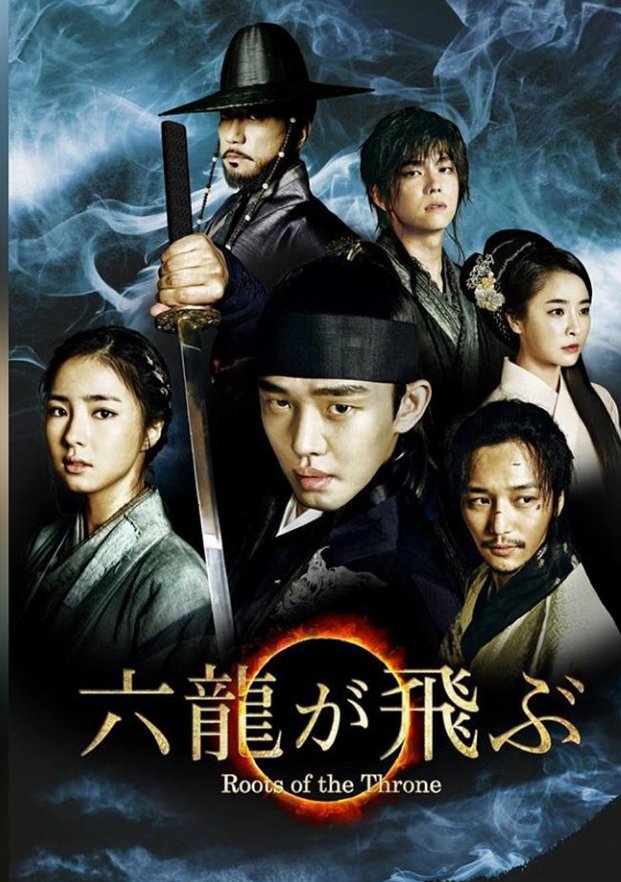 The cheeky Yoo Ah In posted the government's public safety message for the heatwave alert on August 4 in his instagram~
The message is about the safety instructions of heatwave alert from 12pm to 17pm KST. During the heatwave, elders are refrained from doing outdoor activities and people are advised to drink lots of water. Yoo Ah In says on the caption, "Dear Mr Earth, I'm sorry [I did wrong]" 😂

Yoo Ah In celebrated his designer-friend's birthday in his own house on Aug 5. He looked super comfy in short shorts 😀
On August 8, Yoo Ah In, ever the caring supporter of his fellow actor comrades, sent a thoughtful gift to talented, veteran actor Song Kang Ho!
Yoo Ah In's kindly act was revealed by 'Coffee Pong' on its official Instagram, with a picture of the cute coffee cart and the words, "Support for film 'Taxi Driver's Song Kang Ho. Yoo Ah In once again gifted Song Kang Ho and the staff, who are suffering through this heat wave, with 'Coffee Pong.' He generously prepared everything from coffee drinks, shaved ice, slushies, to homemade cookies. We will be sure to deliver Yoo Ah In's warm heart."
Yoo Ah In and Song Kang Ho first became acquainted through 2015 historical film "The Throne" and they still keep in touch until now. In return, Song Kang Ho's fans wrote a sweet thank you message to Yoo Ah In through DC Song Kang Ho Gallery. Aww!
Still in the same day, Yoo Ah In was spotted by his fans at Itaewon, and he took a picture together with them. In her caption, she wrote that she was from Busan. She came to Seoul and went to Itaewon. She met Yoo Ah In at a clothes store in Itaewon. How lucky!
August 11~12, Yoo Ah In hosted the Psychedelic Infinity Exhibition Private View in his Studio Concrete. On Aug 11 afternoon he helped preparing the exhibition~
~and as the CEO he gave a passionate presentation at the private view as well.
[CLIP] #YooAhIn giving presentation @ #StudioConcrete exhibition "Psychedelic Infinity" tonite 160811 ☺ cr: IG #유아인 pic.twitter.com/q57Z61eZyv

— Yoo Ah In Fanbase (@SIKseekers) August 11, 2016
Of course, he's still a major goofball 😀
[CLIP] Goofball #YooAhIn at #StudioConcrete "Psychedelic Infinity" Private Opening tonite 160811 😂😍 cr: IG #유아인 pic.twitter.com/tSulzaHH7L

— Yoo Ah In Fanbase (@SIKseekers) August 11, 2016
And he was enjoying the exhibition private view with his friends~
On August 11 or August 12 midnight, he and Studio Concrete team celebrated their artist Kwon Chul Hwa's birthday. Check out his quirky poses 😂

August 12 afternoon, the CEO Yoo Ah In visited Studio Concrete again to check on the Psychedelic Infinity Exhibition~
In the evening, Yoo Ah In held a farewell party to one of Studio Concrete's staff in his own restaurant TMI Too Much Information~
Another best friend's birthday came up the next day, Aug 13 (or Aug 14 past midnight). The party took place in TMI restaurant again. He posted some photos from the party in his instagram too. Can you spot him? 😉

Aug 14 afternoon, another fan spotted him at the Print Bakery Artwork Auction House in Hannnamdong. Maybe he was checking some good artworks there for the studio 🙂
A girl shared her story of coming across Yoo Ah In when she visited Cafe Concrete on August 15~
This girl went to Studio Concrete, Aug 15, 2016. She wasn't a fan but she went there for fun or out of curiosity, and she got his autograph. She shared her story & his autograph photo in her instagram account.
"I'm so lucky. I came into the café, and someone was carrying flower pots and held the door for me. Although the weather was scorching hot, do you know whom I'm thankful for today? That someone is Yoo Ah In… He sat at a table behind us and was fixing some frames. He has the actor aura. I was shaking in a strange way and couldn't say a word 🙊 He was so gentle, and his manners and his physical appearance made me fall in love. Although he was busy, he took the time and signed this for me. [He asked her 'what's your name?]. Starting from today, I'm a fan. He's a Heartthrob. #Hannamdong #studioconcrete #actor #sign #askedmewhatsyourname? #eyecontact #heartattack #oppamian💛" [she said sorry to her boyfriend 😂😂😂] — Major AWWWW!
Aug 18 afternoon, Yoo Ah In was spotted in Studio Concrete by two fans, and soon after, other fans came one by one to catch him there. What surprised them (and us all) was that he was sporting the scruffy facial hair, first time after 2010! Is the Crazy Horse Guroh aka Moon Jae Shin back? 😀
The next day, Aug 19, Yoo Ah In visited his two designer-friends' store events: Flea Madonna Pop Up Store and Recto 2016 FW Presentation. He came together with DJ Peggy Gou and his manager. Still with scruffy face, he looked super cute! Notice that he wore the same clothes as he did the day before, which means he didn't get a chance to come home and changed it. Super busy Sik! (But I'm sure he had taken a bath :p)

Perhaps he listened to fans' wishes of seeing his selfie? I don't know, but Yoo Ah In was doing a selfie spree on Aug 21, showing off his scruffy face!

He commented on his new haircut, which looked like a pineapple, with, "🍍Huh?" lol😂
And then he posted a series of selfies with caption "hi" hand-gesture :p

Yoo Ah In posted a snippet from his interview with Grazia Korea 2015 as well.
Read the interview's translations here [starts from the- "Q. If you still cannot escape it. How do you push those thoughts away?" to- "A lazy perfectionist. Hahaha."]
August 28, Yoo Ah In took the host seat for Studio Concrete Artist Talk Live "Psychedelic Infinity" on Studio Concrete Youtube channel. It was a long a$$ live "talkshow". It's impossible for us to translate/add the subs to the video, but basically he passionately discussed about art with them, talked about people's thought on Studio Concrete after they visited the studio, showed some messages (or doodles) left by random visitors, and more stuff.
After the live talk was over, Yoo Ah In posted his photo with caption: "freaked out" :p Perhaps he meant to say that he was so nervous and freaked out being the host for the live talkshow for the first time. But looking at the video, he successfully covered his fear, as he was so enjoying the conversation throughout the three-hour discussion.
And then, Yoo Ah In posed together with them all outside…still with his goofy face :p

What an eventful couple of month! 😀 Check more screencaps and photos from his activities in our Facebook page.
More updates coming soon this September 🙂
Photos/gifs: DC, instagram